Overview
Through research, testing, and understanding, a team and I created a new packaging design for Always period pads. The team discovered that there were many challenges with the current Always packaging. Our goal as a team was to find the best solution by using UX methods to understand users and to test our understanding. 
Deliverables: Packaging 
My Role: Researcher, Designer, Prototyping 
My Team: Kathern, Isabela, and Jeffery 
What's the Problem? 
• Once the plastic wrap of the package is ripped, it can no longer be sealed. 
•Label is not discreet and can cause embarrassment to some users. 
• Users have to buy multiple sizes for their household or themselves. 
Who is the Target Audience?
• Young teens and adults.
• Transgender male who still menstruates.
• Households with multiple women.
Process 
From our research, my team created different solutions that would help solve the re-sealable container issue, and through our research, we learned that users wanted a variety pack of different size pads.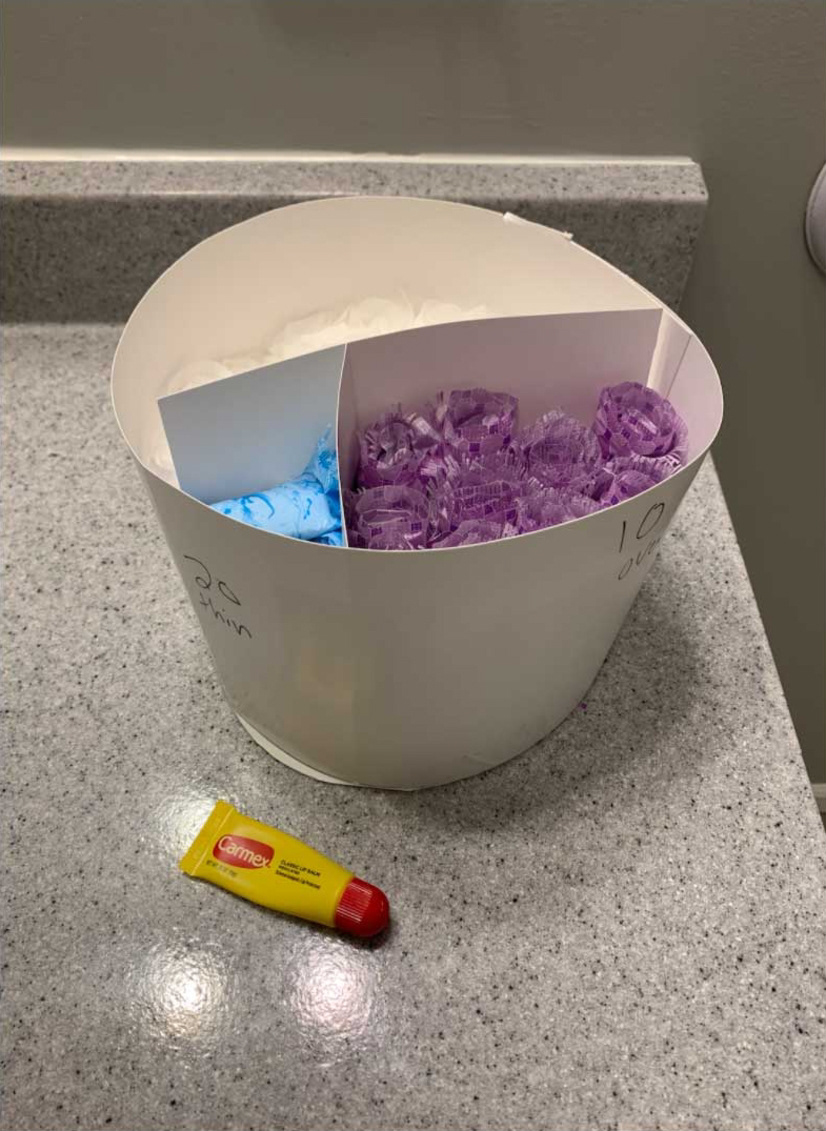 After getting insight from users, we made adjustments and came up with a container with a liftable lid.
New Packaging 
After working through our research, I made renderings of the container with the help of team members.